Earthquake sequence in Skopje since September 11th 2016
Last update: 21 September 2016 at 06:26 UTC
Earthquake details | Aftershocks locations | Map of testimonies
Comments posted by the witnesses | Send us pictures or videos | Epicenter location
Earthquakes details
Series of earthquakes hit the city of Skopje since Sunday 11th September with magnitude spanning from 2.1 to 5.2. The main shock of magnitude 5.2 was preceded by a magnitude 4.2 eight hours earlier. More information on the main shock is available here.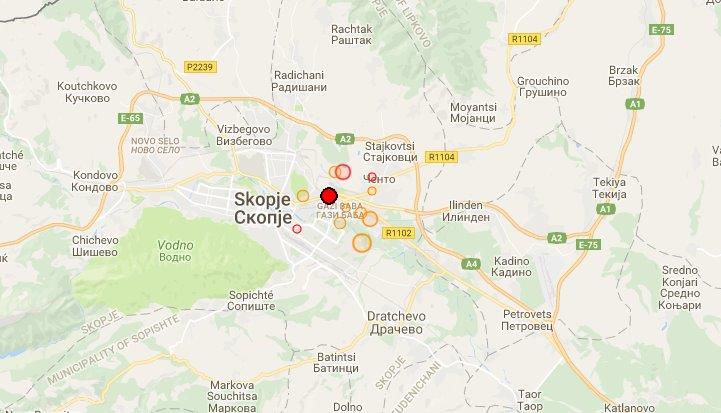 All epicentres are located beneath the city of Skopje
Power outages, loss of mobile phone network, damaged buildings, and 11 injured people have been reported. People also reported being afraid that the quakes are precursors a future major earthquake. Most of them ran out of their homes and spent the night outside. On Tuesday, several schools were closed.
All these earthquakes occurred very close to each other right beneath the city of Skopje at a very shallow depth. For this reason they have been widely felt by the population and some damage have been reported by the eyewitnesses.
The EMSC has collected more 3300 testimonies in the 30 hours following the first shock at 04:48 UTC (06:58 local time) on Sunday.
Most likely, the number and magnitude of earthquakes will decrease
but a bigger one is ALWAYS possible.
Be sure you're ready ready.gov/earthquakes
The 1963 Skopje earthquake
The 26 July 1963 Skopje earthquake, which destroyed 80% of the city with a magnitude of 6.1 is still alive in the memories and brings anxiety and fear to Skopje citizens. The earthquake killed over 1,070 people, injured more than 3,000 and left more than 200,000 people homeless.
Population anxiety is amplified by the lack of clear information form the authorities and mainstream media and the inadequate response of the authorities following the recent floods in August in the country, which claimed over 22 lives.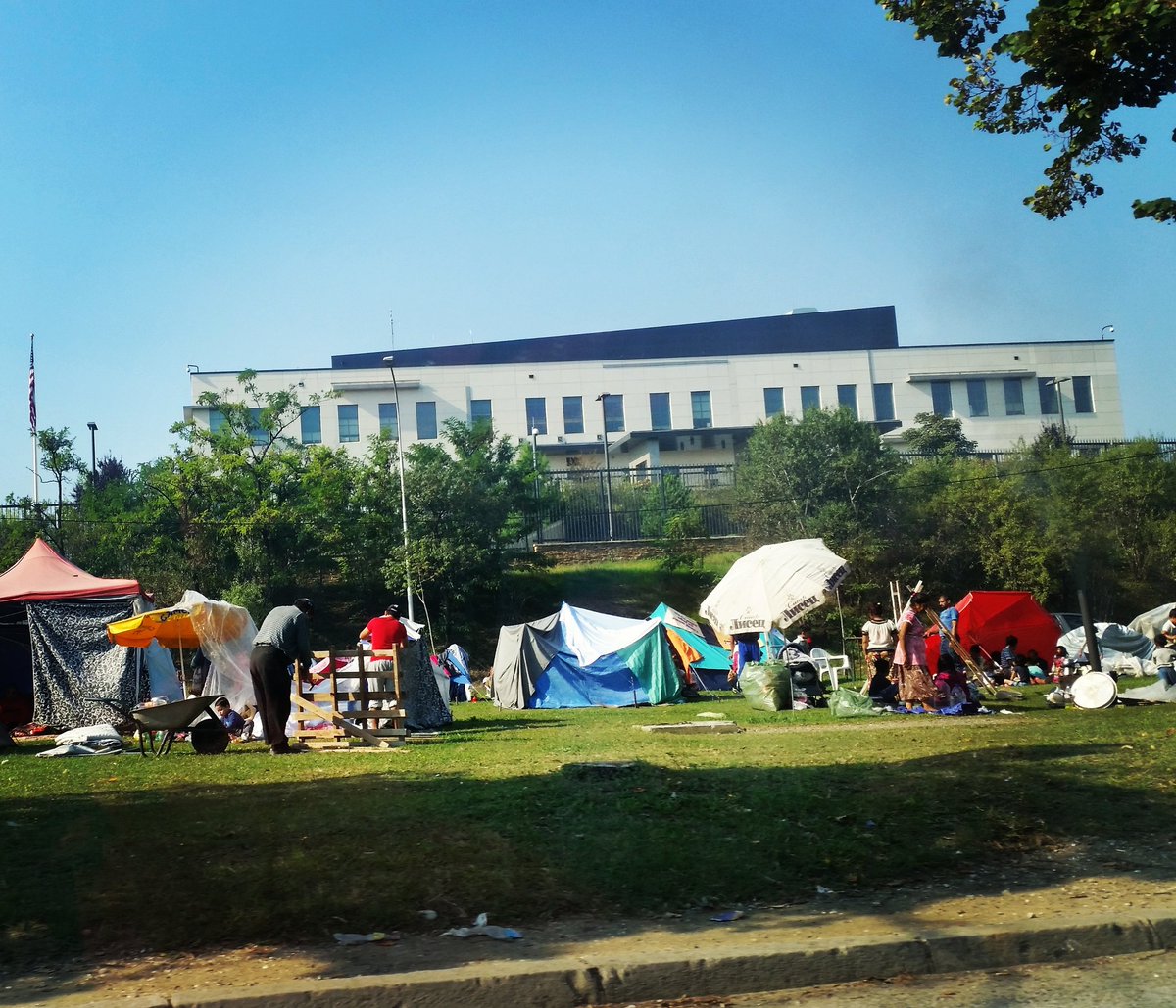 Many Skopje citizen decided to spend the night in tents in the fear of another destructive earthquake (source: Twitter: @FilipEvans)
Aftershocks locations

Loading, please wait...
Map of testimonies

 

Testimonies received from eyewitnesses for the main shock (Magnitude 5.2 on 11/09 13:10 UTC)

Testimonies received for a magnitude 4.0 aftershock (12/09 17:53 UTC)
 

Almost 5,000 testimonies from Skopje citizens have been collected in 3 days.

Each peak of collection (in red) corresponds to a felt aftershock. For one of them (shown as a question mark), the EMSC could not find any information about the earthquake.

 
Comments posted by the witnesses

Loading, please wait...
You can click on the map' icons to view specific information.
Send us pictures or videos
You were on the spot and you have taken photos or videos of earthquake effects (on buildings, ground, landscape), please send us your files. Send them by mail or upload them directly from your computer. Just click on the link below :

Send us pictures or videos of the main shock effects
After validation your files will be displayed on this page.

Loading, please wait...
| | | |
| --- | --- | --- |
| Main Shock Epicenter Location | Past Regional Seismicity as from the ISC catalogue (1964-2004) and EMSC Real Time catalogue (2005-today) | Moment Tensors Solutions |